All rooms have: air conditioning, a bathroom with shower cabins, integrated kitchens with fridges, stoves for cooking, tea-kettles, all the needed cookware, closets for clothes, hairdryer, all the bedsheets, towels, ,,smart" TV's (108cm wide) with ,,Telia" television and internet, fast Wi-Fi internet, all the lights and air-conditioning can be controlled via remote, which comes in handy during hot summer days and nights. A card-based door locking system.
All ground-floor double and triple rooms have terraces. Separate entrance from the courtyard. View of the swimming pool. Double wide comfortable beds. Triple room with extra single bed.
During Your stay You'll have the ability to enjoy sunbathing and spend time by the heated pool. The yard is big enough for all guests to feel comfortable. There are planned relaxation spots with furniture and a grill. Sunbathing umbrellas for those who want to rest in the shade. Ability to rent bicycles and take a stroll through Palanga. Private parking space for guests of the villa.
Services and comforts of the room:
Apartment No 4 with access to the terrace
Other rooms in the villa:
Room for four without balcony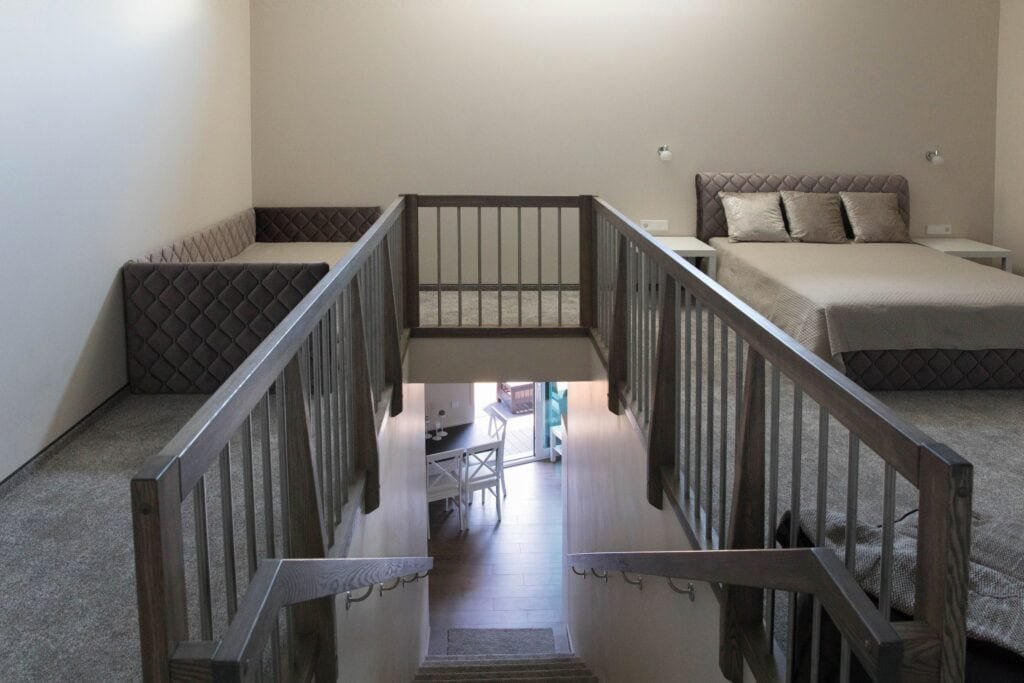 Have any questions in regards for Your stay in our villa?